Koh Samui ( Samui Island )
Koh Samui is the premier island destination in the Gulf of Thailand; Samui is easily accessible, features beautiful beaches and a variety of activities, and caters to visitors on any budget.
Koh Samui, Thailand's second most popular island destination, is located in the Gulf of Thailand roughly 700km south of Bangkok and 80km from Thailand's eastern seaboard.
Samui is the third largest island in Thailand

and the largest in an archipelago
of more than 80 islands that includes the Ang Thong National Marine Park, a kayaking paradise and top day trip from Koh Samui. While Samui is small enough to be circumnavigated in just a couple of hours by motorbike or car, the island features such a variety of beaches and activities that it would be impossible to experience everything in a single visit. However, this was not always the case.
Until the late 20th century, Samui was home to a small community engaged primarily in fishing and harvesting coconuts. There were not even any roads on the island until the early 1970s. However, once foreign visitors discovered this island gem, lush with tropical forest, fringed with palm tree lined stretches of golden sand, and surrounded by pellucid, aquamarine water, development quickly followed.
Today the beaches of Chaweng and Lamai are bustling beach towns with fabulous beach resorts, internationally acclaimed restaurants, and world-class nightclubs; activities around Koh Samui include cooking courses, yoga instruction, Muay Thai training, scuba diving, and even golf. While there are a few quieter beaches that are ideal for relaxation, particularly those that feature some of the finest 5-star resorts in the world, and some that exude old world charm, such as Bo Phut, which features converted, old Chinese shop houses, Samui is far from the unspoiled island it was a few decades ago. Nonetheless, Koh Samui has developed into its own style of island paradise, retaining much of its natural beauty while offering nearly every imaginable activity or service for the ultimate beach holiday.
Koh Samui, the third largest island in Thailand, is the second most popular island destination in the kingdom, thanks in part to its airport that connects the island to a number of Thai and international destinations. Koh Samui features spectacular beaches, outstanding dining, and a comprehensive array of activities including cooking courses, yoga instruction, Muay Thai training, scuba diving, and even golf. Koh Samui has secluded beaches that are the exclusive domain of luxury 5-star resorts, family friendly beaches with shallow shores, and shopping, dining, and nightlife venues that make the island a paradise both day and night.
Promotion Hotels in Koh Samui now.

Or Check up all hotels in Koh Samui here
Koh Samui travel Information
The Big Buddha

Samui's most popular attraction, The Big Buddha sitting 15 meters tall was built in 1972 by the local society to give visitors a place to pay respect to The Lord Buddha. This monumental landmark is placed on the island's Northern shore.
Namuang Waterfall

Na Muang Waterfall is located 10 km south from Nathon at Ban Thurian. There are 2 waterfalls. Na Muang one is 18 meter high and can be reached by vehicle. Na Muang two is about 80 meters high and can only be reached by a 30 minute walk. The waterfalls are the most scenic on the island
Hin Ta - Hin Ya

Strangely shaped rocks at south Lamai. A local story tells of an old couple whose ship was wrecked in the bay. Their body's were washed ashore to create the rocks
Hin Lad Waterfall

Hin Lad Waterfall is located 2 km south of Nathon Town.He can be reached by a 3-4 kilometer walk down a country foot walk. In evergreen, rain forest setting with palms and creepers, the waterfall have several levels with a cool pool for a fresh water swim.
Magic Buddha Garden

The magic Buddha garden is hidden in the hills of Samui. You can see several statues, temples and waterfalls which are build by one man in the last 20 years.
Ancient House

A house made of teakwood without any nails at Ban Thale is the oldest house on the island. It was built approximately 150 years ago, is constructed of teak planks and shows off many beautiful woodcarvings.
Butterfly Garden

Na Tian Butterfly Garden is situated at the bottom of the hill south of the island. Apart from the numerous species of butterflies on display, there are also other interesting features in the garden: The bee house, a Thai style house which allows the visitor to observe the activities of bees. The insect museum, rare insects from Thailand and other countries are displayed here.
Snake Farm

A definite must see for all those visiting the island. Shows featuring snakes indigenous to Samui as well as Centipede, Scorpion and Cock Fighting shows. Informative and entertaining. Great for the entire family and worth looking for. Follow the signs seen throughout the island. Show times are 11.00 and 14.00 everyday.
Scuba Diving

Diving, snorkeling, fishing. There are many scuba diving schools located around Samui, offering a wide range of dive facilities. There are also tours available for snorkeling, fishing and excursions. The area of Koh Samui, Koh Tao, Koh Phangan and Angthong Marine National Park are very famous dive places.
Paradise Park Farm

Samui's lates and biggest attraction! Set on 20 acres of land, Paradise Park Farm is a spectacle. Spend a day, or two, in the cool air of Samui's highest mountain covered by tropical rainforest. Surround yourself by water falls, small rivers, canyons and exotic birds and wildlife.
Dining and restaurants.

The Seafood is well known in Samui. Restaurant around the island offer Thai-, European-food and other specialties. You should also try the large range of tropical fruits and a fresh coconut.
Samui nightlife

Bars, cabarets shows and discos are mainly in Chaweng and Lamai located. Green Mango, Raggae Pub, Full Circle and Bauhaus are the main discotheques, some open until sunrise.
Samui Go Kart

Located close to Chaweng this simple Go Kart track has two types of karts available, a slow kart and a fast kart. The slow kart will cost you a staggering 300 Baht for 10 minutes and the fast kart 400 Baht for 10 Minutes. If you want additional time then discounts are not given but extra time is offered as an incentive. For example pay for 20 minutes at full rate and get 24 minutes in return.
Thai Boxing

The undisputed national sport of Thailand, a Muay Thai professional bout can be seen at the Chaweng Stadium every Monday and Friday, while the Lamai stadium stages fights every Saturday.
RB Samui

The "Coolest and Newest" adventure on Samui. Completely safe and fun for all ages. As seen on TV. No experience necessary. Enjoy the Ride.
While affordable and convenient, motorbikes are the cause of numerous accidents and fatalities; always wear a helmet, never drive drunk, and drive defensively at all times.
Negotiate all taxi and tuk-tuk fares prior to departing for your destination.
Be careful walking on the beach or swimming at night, particularly if alone.
Make sure your scuba diving instructor is fully certified.
Respect Thai values regarding dress: women should not go topless on the beach and men should not walk around shirtless other than at the beach.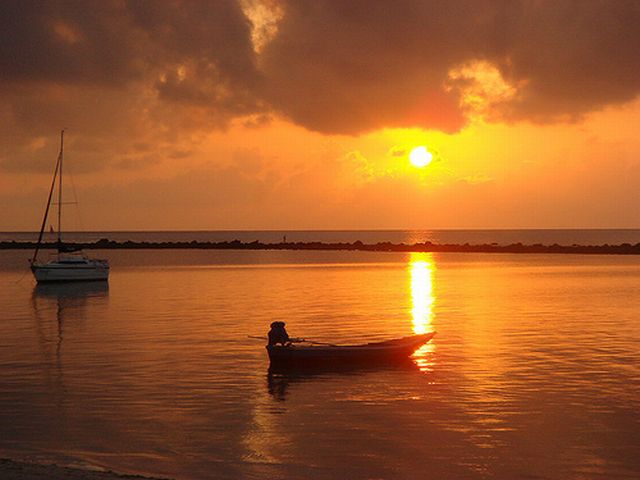 Thank you infomation from TTT
and other website.